Granite Dells and the Lakes—Central to Arizona
In Arizona, a state noted for natural wonders, Yavapai County stands out.  Prescott's physical environment—pine forests, chaparral, pinyon-juniper woodlands, grasslands, dramatic rock formations, and wetlands—is one of the reasons it is called "Everybody's Hometown."  Watson and Willow Lakes in the Granite Dells dominate this landscape.

For the entire month of June, the Prescott Public Library Viewerie will display more than thirty large (some up to six feet in length) photographs in professional gallery mounts of Granite Dells and the Lakes (Watson & Willow) that stand as the centerpiece of the Tri-city area of Prescott, Prescott Valley, and Chino Valley in Yavapai County, Arizona.  They represent the work of Walt Anderson, acclaimed nature photographer, and Joe Phillips, master printer.  A reception open to the public is set for Wednesday, June 6, from 5:30-7:30 pm at the library.
This site presents an expanded tour of the content and images, with bonus photos and text added, but it cannot replace the impact of seeing the images in live time.  Please try to visit the exhibition.  Images are for sale from the photographer (geolobo@cableone.net or 928-445-7470), and other images and sizes, individually and lovingly printed by Joe, can be created for your needs.  Here is the price list with images.

This exhibit celebrates our natural heritage and urges all citizens, including decision-makers, to prioritize protection and wise stewardship of our great natural assets.  Right here, right now, in the heart of this watershed, we must act to keep what we love.
One special day, a rainbow caresses the land as a storm passes, leaving life-giving moisture.  On another, the moon rises over the rounded shoulders of a granite outcrop, weathered for thousands of years.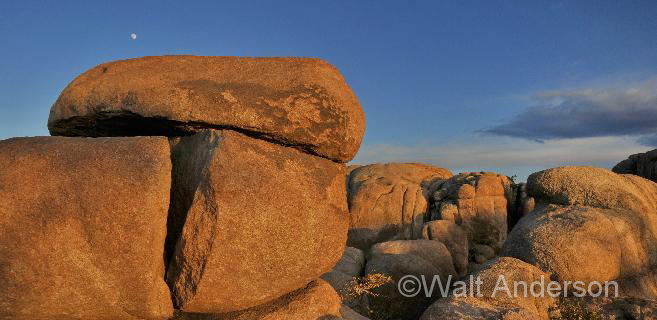 The rocks of Granite Dells have witnessed stories beyond our imaginings.  They existed when humans first spread south from the Bering land bridge, carrying weaponry and skills that the native ground sloths, mastodons, and other megafauna—now gone—had never experienced.  They stood silently as later humans built warming fires under overhangs and etched symbols into their crystalline faces.  They passively tolerated miners searching for gold, settlers clearing the openings ("dells") amidst their stony spines, and workers laying tracks for the iron horse.  Then tourists arrived to swim in diverted waters of Granite Creek, a resort made magical by the presence of refreshing water amidst awe-inspiring rock formations.   They remain today as kayakers skirt their flooded knobs or families hike magnificent trails through canyon mazes.
Here are some images of Granite Dells, an incredible maze of 1.4 billion-year-old igneous intrusion exposed to the forces of weathering and to the enjoyment of thousands of nearby residents and visitors from afar.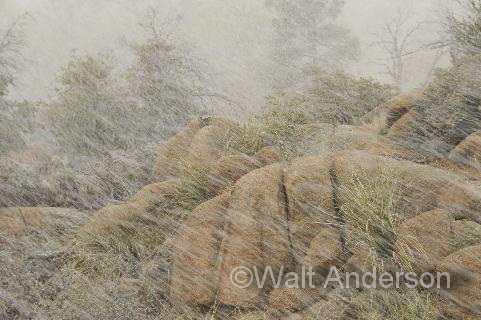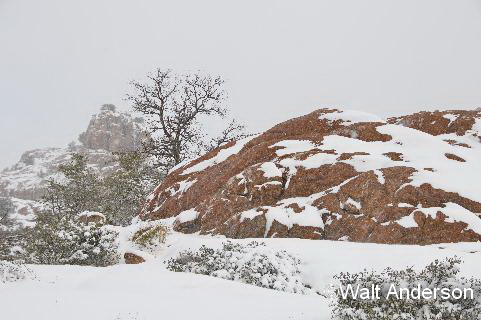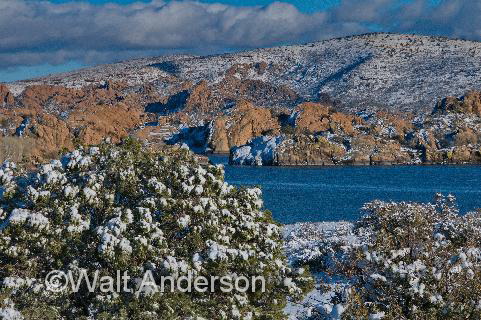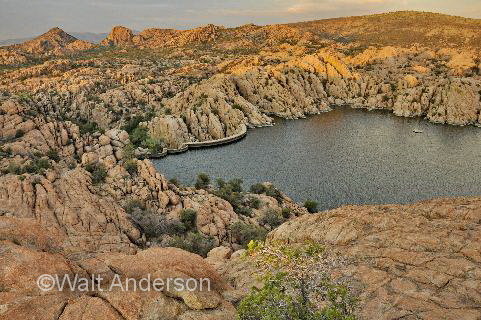 This land is not mere scenery—it's alive.  Swifts slice the air above jagged peaks, sharing airspace with majestic eagles and powerful falcons.  Canyon wren songs whistle downward in sonic cascades, giving evening vespers just before poorwills call their names and pursue emerging moths.  Lizards and snakes venture forth in warmer weather to fatten up and pursue mates, keeping an eye out for the hungry roadrunner or kestrel. 
Kingbirds, fresh from the tropics, tyrannize the hawks that come close to their nests.  Mountain lions stalk the careless deer or javelina.  Woodrats venture forth at night when the rock squirrels have retired for the day.  
Dramas large and small play out every minute in the wild lives of Granite Dells.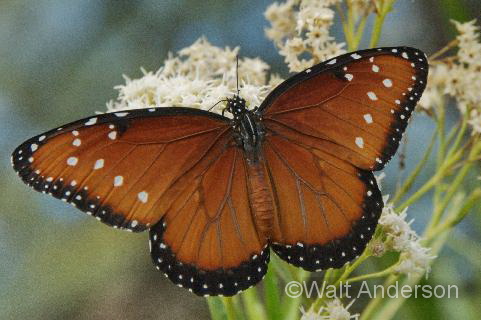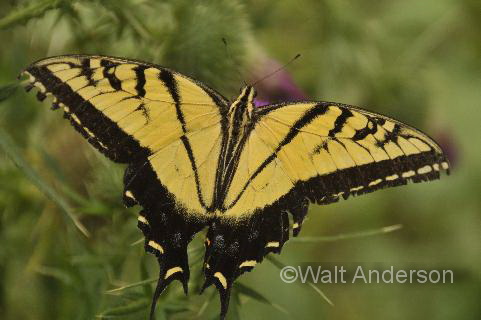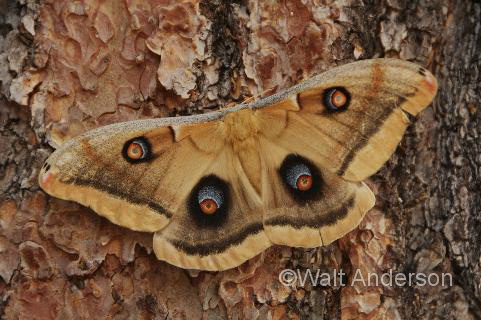 Wildfowers add color to the Dells in spring and summer.  My collection of plant shots is vast, but a few samples will have to suffice here. 
Of course, people love the Dells; here are some folks finding personal connection to this landscape: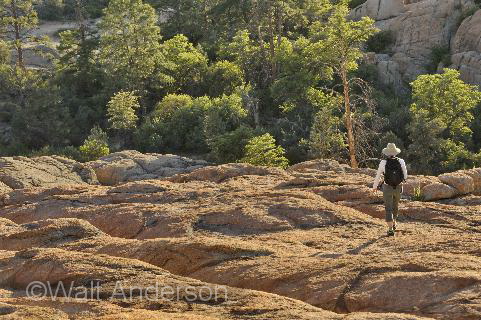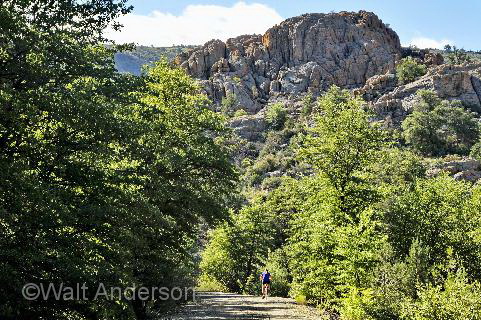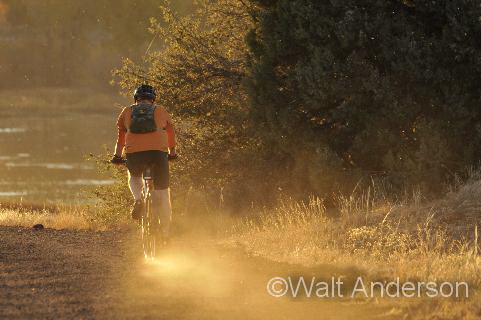 Geologic wonderland. Dream country for cyclists, mountain bikers, hikers, climbers, birders, photographers.  Saved in perpetuity, right?   Wrong.  Much of this is private land vulnerable to change.  The City of Prescott and Prescott Valley have built an amazing trail system through tracts of natural parkland in the Dells, but ownership is fragmented.  The Yavapai Trails Association, the Over the Hill Gang (trail builders extraordinaire!), the Granite Dells Preservation Foundation, and the Open Space Alliance need help in working with local decision-makers toward their goals of creating a smart management plan, increasing protected acreage, completing a lake-to-lake trail, interconnecting public land.  Together, we can do this. Contact one of our cooperating groups to volunteer as a trail builder, citizen scientist, donor, activist supporter, or other role.

Meandering through Granite Dells are Granite and Willow Creeks, home to Wood Ducks, Common Black-Hawks, even Yellow-billed Cuckoos.  Watching the seasons change along the creek is an endlessly fascinating pleasure.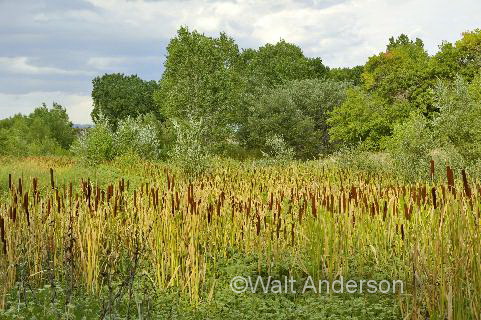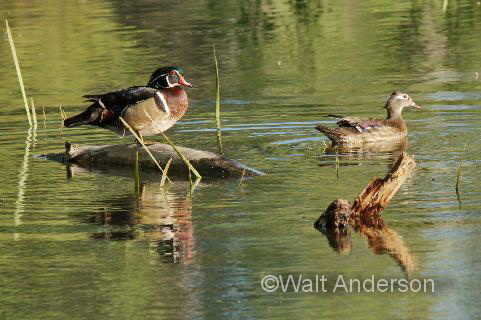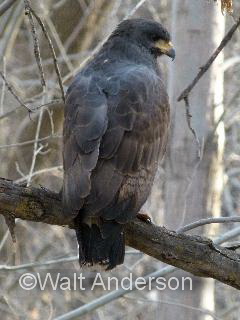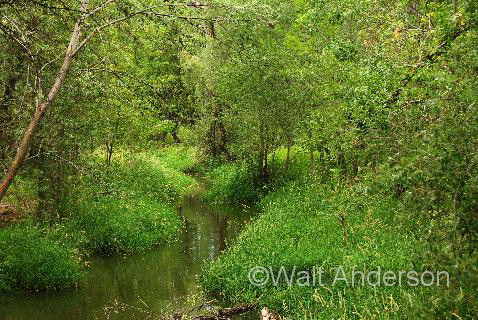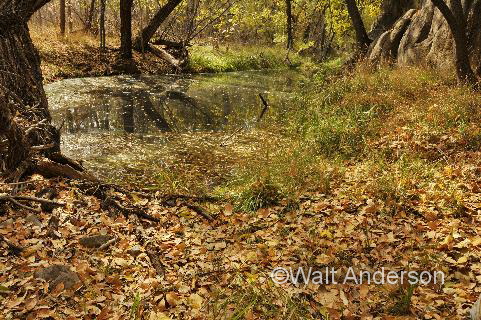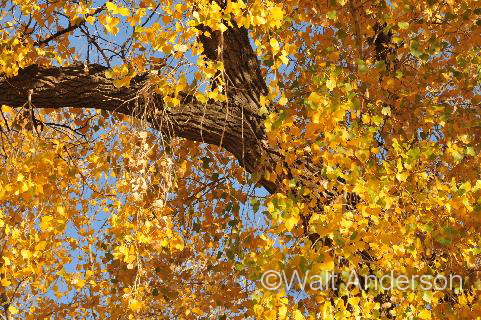 Watson Woods, owned by the City of Prescott but managed by Prescott Creeks, is an outstanding example of an area once exploited for gravel but now managed and restored to support wildlife and human recreation-seekers alike.  It is a gem in the heart of the region, one of the "pearls" that together represent the diversity and value of natural lands in the Watershed We Want.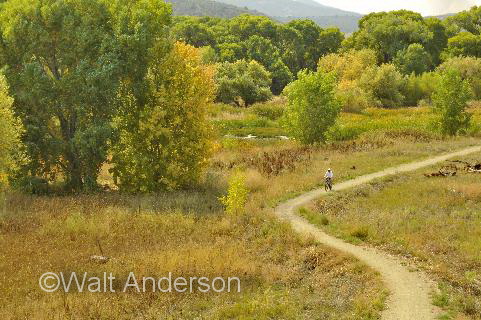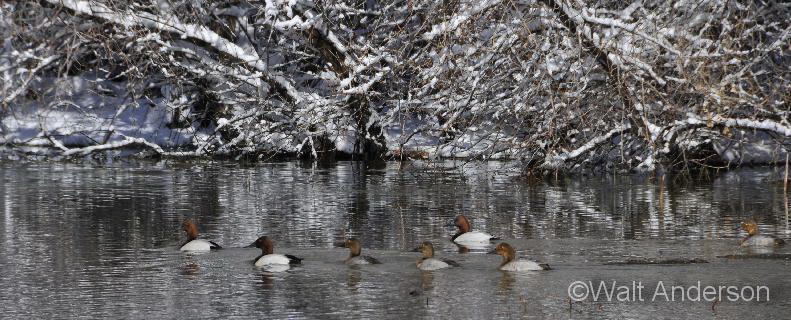 Our watershed unites us all.  Recognizing this, a coalition of groups caring about our long-term quality of life is proposing The Watershed We Want.  Since the City of Prescott acquired the water rights for Watson and Willow Lakes, the abundance and diversity of bird life have skyrocketed.  Wintering waterfowl in the thousands bring in birders (and dollars) by the carload.  Eagles and ospreys soar at the top of the food web, while herons and cormorants stalk or dive for prey in the shallows.  Tundra Swans cruise gracefully through the lakes, while flocks of White Pelicans wheel high overhead, occasionally dropping into the lakes to surprise us.  Migrants like dowitchers, phalaropes, terns, and ibises find the lakes vital stopover sites as the threads of their long-distance movements unite south and north.  Officially recognized as the Watson and Willow Lakes Ecosystem Important Bird Area (IBA), the lakes and Watson Woods are vital to wildlife and people alike.  The key is careful, informed management.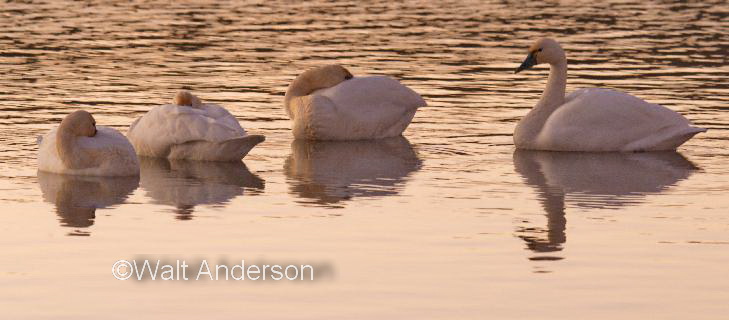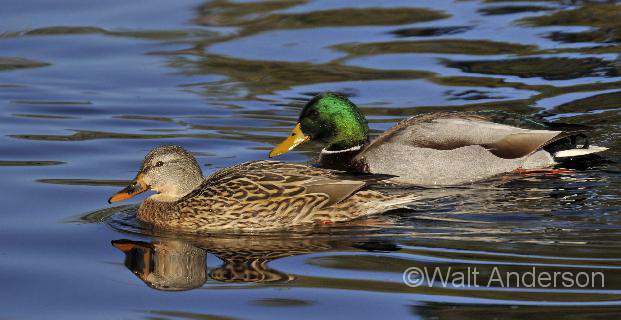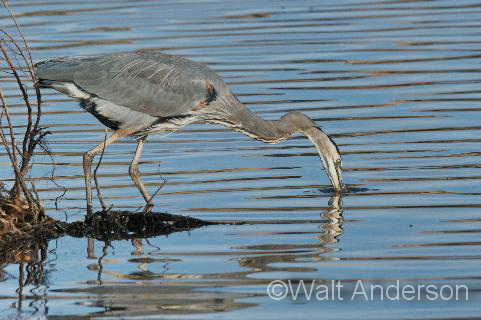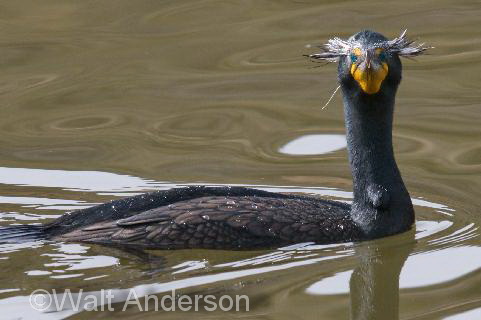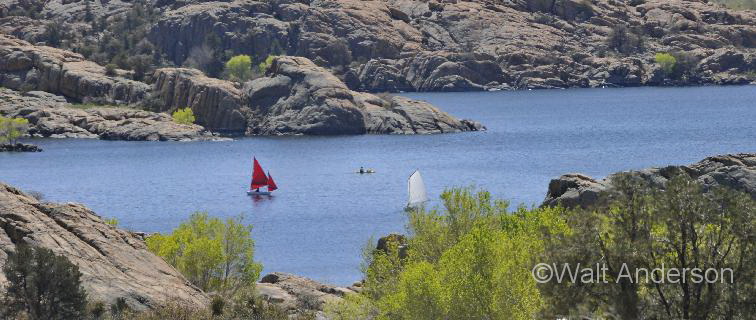 Natural and human-created sediments and dissolved substances move by gravity and water to the low points, settling in the reservoirs.  These are dynamic systems: shallow lakes aspire to become marshes.  Shallow waters high in nutrients allow aquatic plants and algae to thrive; in excess, these nutrients can create serious water-quality problems.  Well-managed, these lakes are gems for wildlife and recreation; left alone, they could become toxic cesspools. 
The solution is obvious: bring together common sense, science, and humanistic concerns to manage holistically.  Create a Lakes Management Plan and act on it.  Recreation and wildlife can co-exist.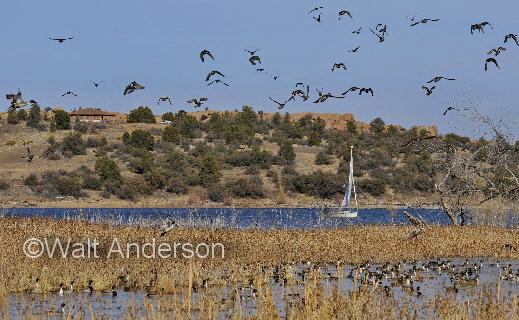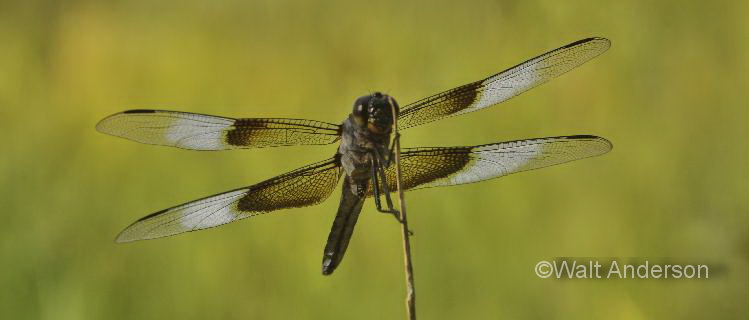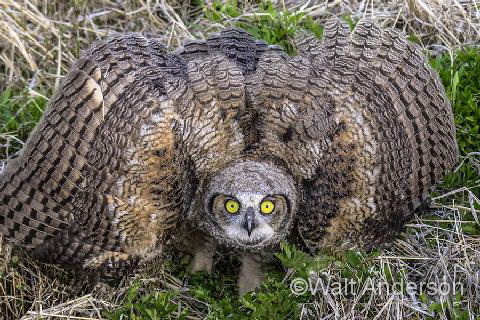 Granite Dells, Watson and Willow Lakes.  A priceless landscape, invaluable to humans and to our wild neighbors.  They must not be taken for granted. 
I call upon all citizens, including decision-makers, to prioritize protection and wise stewardship of our great natural assets.  Right here, right now, in the heart of this watershed, we must act to keep what we love.